DDW
Natural colouring sources for food and beverage applications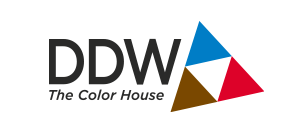 At DDW, The Colour House, we're passionate about colour, whether it's natural colours, colouring foods, burnt sugars, or caramel colours. Our R&D team is constantly looking for new colour sources, ways to improve existing colour stability, and how to creatively combine colours for a wide variety of applications. This is why our high quality colour solutions are used by leading food and beverage companies around the globe.
Founded in 1865, DDW now operates ten manufacturing facilities on five continents. The product standards resulting from our quality systems exceed those required by national and global food agencies. In addition, we back those standards with a global team of dedicated professionals and 150 years of experience in the colouring industry. This combination of innovation, experience, and dedication makes us the best source for companies looking for food and beverage colourings.