Leiber GmbH
Excellence in Yeast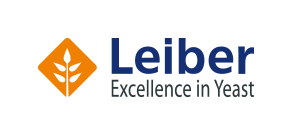 For more than 60 years Leiber supplies high value brewers' yeast products throughout the world and is seen as no. 1 in this business. Leiber yeast extracts are used in food and food supplements industries.
They offer wide ranges of "functional solutions" for innovative applications :
– Leiber SoYE-Sauce product range: sauce made of natural yeast extract giving soy taste without soy or wheat allergen
– Leiber Veaty® product range: concept created as solution for vegetarian and vegan applications (example: meat analogue, textured vegetable proteins, etc.)
– Leiber-Aromor product range: extracts from brewers' yeast have a neutral taste profile which does not interfere with the original taste of the product to provide a functionality across a variety of taste effects (example: enhancement of creaminess, strong umami sensation, etc.)
– Leiber-Taste Boosting product range: cheese booster, spices, seefood
– Leiber-Marmite product range: dark pastes from brewers' yeast are customized taste profil
Please contact us for more information.