serenity™ – sea lettuce / magnesium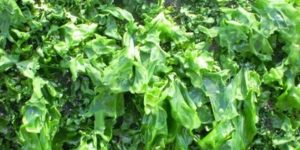 botanical name : Ulva lactuva
part of plant : thallus
form : powder
standardisation : 25% magnesium
description :

What is sea lettuce ?
Sea lettuce is a seaweed that gets its name from its lettuce-like shape and green colour. This seaweed is one of the most consumed seaweed en France and is often used in food.
It is most often found in the Atlantic Ocean, mainly on the coast of Brittany (French North West coast), as well as in the North Sea, the English Channel and the Mediterranean Sea.
Sea lettuce is naturally rich in minerals, particularly in magnesium.
Magnesium helps to reduce fatigue, contributes to relaxation and stress reduction, and plays an essential role in the proper functioning of our nervous system.
from harvest to extract…
Our sea lettuce is harvested at various locations: on the seashore during low tide, in estuaries where the water is calmer. The harvesting areas are always with good water quality in accordance with the organic regulations.
Harvesting is done by hand using methods that preserve the resource and ensure a sanitary quality compatible with the specifications of organic farming on sites far from pollution (cities, water treatment plants, etc.).
Harvesting is done with a knife without scraping the rocks, leaving part of the seaweed hanging on to ensure regrowth and without collecting everything to ensure the reproduction of the seaweed.
Drying is then carried out in greenhouses with solar energy, followed by mechanical grinding to obtain the raw material used to produce our organic sea lettuce marine extract with a 25% magnesium content.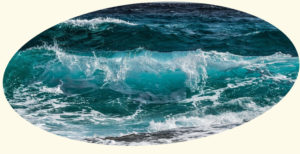 Our sea lettuce marine extract is made in France, vegan and rich in magnesium.

certified organic
available