sweet patato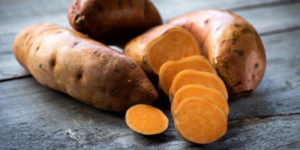 botanical name : Ipomea sp.
form : flour 100%
description :
Our organic sweet potato flour ir rich in nutrients, fiber and antioxidants and is gluten free. It is a very good alternative to traditional flours.
Naturally sweet, it enhances dishes by giving them more flavour and an orange colour.
Do not hesitate to contact us for more information.

certified organic
available

gluten-free